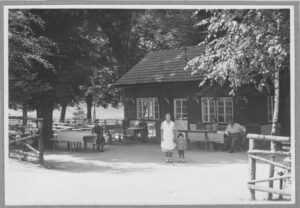 The family tradition started in this green oasis in 1889, when the master baker Jožef Čad opened a wine shop licensed to sell homemade produce and baked goods. Over time, the Čad Restaurant became a well-known establishment on the city fringe, where Ljubljana townspeople would go to enjoy homemade delicacies. The restaurant was famous for its pork meat and sausages, tasty coffee and cream and particularly for its fine baked bread and pastries. From its early beginnings, Čad was a venue for student celebrations that hosted as many as 200 guests, which was an admirable capacity at the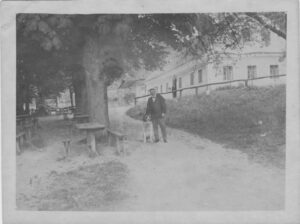 time. Business was thriving. Even in the tough years of World War II, the townsfolk could  come to the green garden under shady chestnuts and forget their hardships for a while. The family restaurant tradition was disrupted after the war by changes in society and the family had to give up its home business trade. Back in the day, Ljubljana used to hold a widely recognized annual wine fair. Apart from wine, the fair visitors could sample Balkan cuisine. The first steady grill in Ljubljana was introduced in our restaurant. This novelty quickly caught on and restored the restaurant's old glory.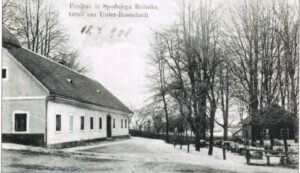 With the establishment of the new state, the Republic of Slovenia, the injustices done to the Čad family were corrected and its fourth generation was able to take over the restaurant management once again. Its services have since been expanded and raised to a higher standard. Noticing the improved hospitality, friendliness and comfort, our guests love to keep coming back.